In a business where time is money, the ability to help clients select options in a timely basis is important, and with new Client Selections in ConstructionOnline you can quickly create option sets and provide your clients with a simple web interface to make those selections. All from the convenience of your website using ConstructionOnline.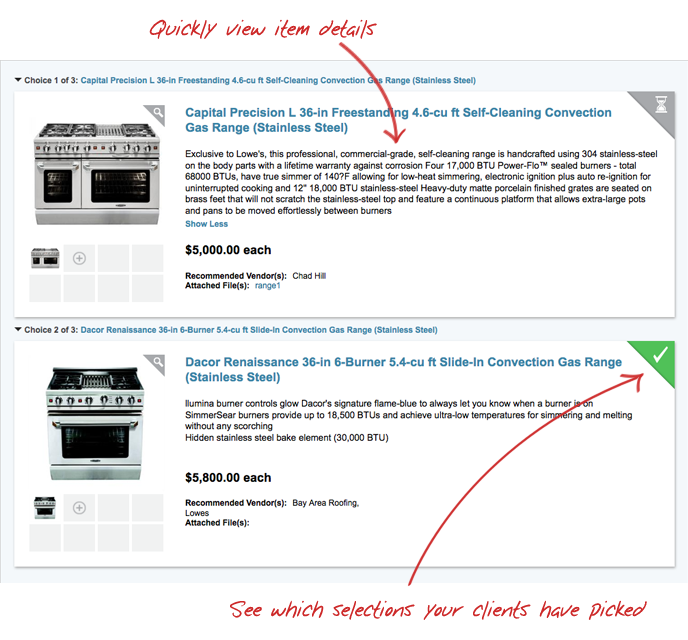 UDA ConstructionOnline™ Client Selections
Waiting and wondering if choices have been made or perhaps even worrying that delays will squeeze crucial days from your already tight schedule are the reasons that Client Selections in ConstructionOnline is such a critical part of your system of success. After all, clients are happier if they do not have to encounter surprises, and anything that you can do that will automate the process of better, more profitable, faster projects is worth it's weight in gold. With new Client Selections in ConstructionOnline you can quickly create option sets and provide your clients with a simple web interface to make those selections. For example: you could set Appliances as a category with Dishwashers as one of the appliances. Then you could offer multiple dishwashers for a client to pick from, allowing them to compare models, pricing, specifications, colors, and more.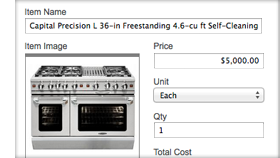 Give Your Client Options
Everyone likes choices, especially when building a new home or project. Client Selections in ConstructionOnline offers you the ability to build a comprehensive set of categories, subcategories and options that clients can select from. For production builders those options typically represent profit centers; for custom or spec-home builders they offer contractors a quicker, easier and more professional way to offer their clients a way to select the finishes and options that will make their project exactly what they wanted.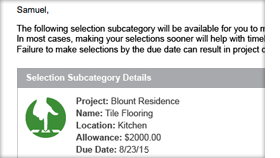 Automated Reminders
Communication is key. Nowhere is that more true than in construction projects. Client Selections in ConstructionOnline features powerful, automated reminder emails sent to clients as the due date for a set of options approaches maturity. Why is this important? Well, simply put, any delays you can eliminate, especially catastophic delays for key or special-order materials is just another landmine you can easily avoid by letting technology work for you. That's ConstructionOnline, technology at work - making clients happier 24 hours a day. Now if we could only get it to handle Change Orders, oh right, it does that too.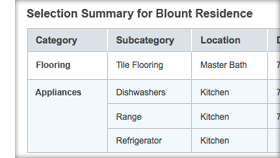 Summary Views
We all want to know where we stand, especially when money is involved. With Client Selections in ConstructionOnline, your clients can quickly review a summary of all of their option selections and any overages or credits based on the exact set of options they have selected to date. For those of you that have not been down the "Oh, I had no idea we were that far over budget" path, Summary Views of Client Selections are another key element in clear client communications that make a real difference in successful projects.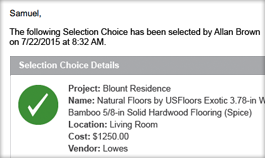 Selection Confirmation Emails
Teamwork is key, and any time you can get everyone on the same page, good things happen. With Client Selections when a client makes a decision, everyone that you have designated is immediately notified, including suppliers, subcontractors, and more. That means that your suppliers or project manager can know instantly when a client selects a special floor tile or unique plumbing fixture that needs to be reserved or ordered quickly. More benefits, more teamwork. That's the reason over 100,000 construction professionals use ConstructionOnline to manage their projects and build a better business.
---
Getting Started and Frequently Asked Questions
You know ConstructionOnline lets you share project files between your entire team. But, How does ConstructionOnline work? Does it require any special software? Can I limit access to certain types of information, files, or projects? Can multiple team members login to a project at one time? Learn More