Get the job done right the first time with ConstructionOnline RFIs. Communication is key to making your business a success, and ConstructionOnline RFIs make communicating with your team a streamlined process. RFIs give you more information and a better understanding of every step of your projects. Ask great questions and get the answers that you expect from your team.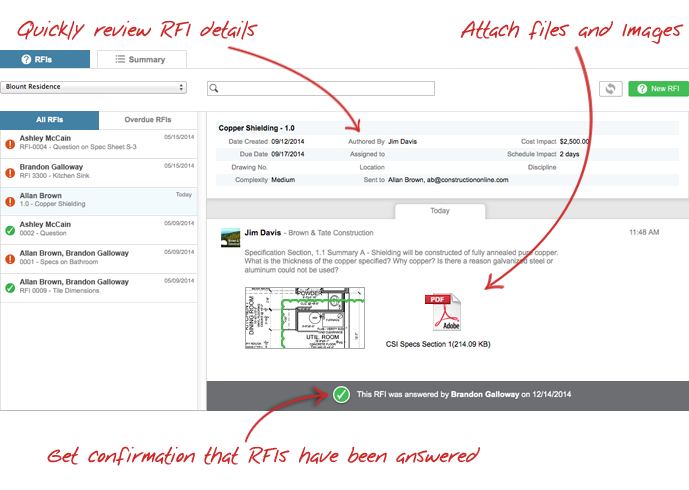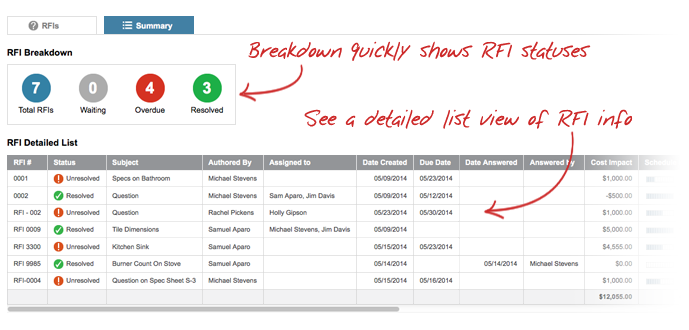 UDA ConstructionOnline™ RFIs
ConstructionOnline takes the guesswork out of the RFI process. Requests are simplified with the ability to attach files and photos directly, clearing any confusion that could interrupt the progress of your projects. ConstructionOnline uses RFIs to enhance communication with your team. The process is easy and convenient. Better communication with your team will help keep your projects on schedule and on budget.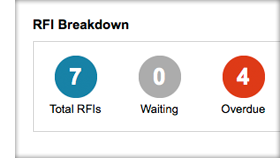 Track RFI Status
ConstructionOnline allows you to track the status of your requests at a glance. Unresolved RFIs are easy to follow. You are notified whenever a request is resolved or when one is overdue, meaning you stay on top of everything. RFI Breakdown notes the total number of requests on a project, as well as those waiting, overdue, and resolved. Summaries are available with a few clicks, allowing you to sort project RFIs by their number, status, date, and more. Additionally, finding a specific request is simplified with the use of the search box. Search using your own key words to easily find a certain RFI.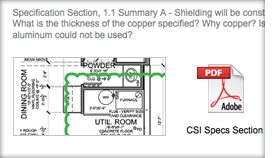 Attach Files and Photos to RFIs
Project tasks will be completed correctly the first time around. ConstructionOnline gives you the ability to attach files and photos directly to your requests. Now your whole team will be able to clearly see what the questions are in reference to. Simple inquiries will no longer be a source of confusion for your team. Files and photos attached to RFIs will eliminate uncertainties and lead to faster responses and solutions that are exactly what you need. Faster responses will lead to fewer setbacks and help your projects continue moving in the right direction.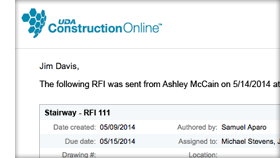 Send a Reply to RFIs by Email
Projects can be overwhelming, but keeping track of project information has never been easier. With ConstructionOnline, you can use email with your RFIs to make sure everyone on the team stays in the loop. Team members will be able to see the request and even send an answer directly from their own email. This will give them an easy and convenient way to provide you with an answer that is both quick and reliable. And there are no worries about having to log their replies into your project page - ConstructionOnline will do the work for you.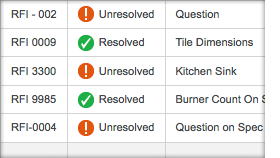 RFI Summary View
Construction projects will always yield questions. A quick and valid solution can be the difference in a project being completed on time or falling behind schedule. ConstructionOnline RFIs are easy and convenient for your whole team to use. Tracking status and utilizing direct attachments means confusion and miscommunication are a thing of the past. ConstructionOnline logs your RFIs from start to finish, giving you a clear trail to follow in the event of a discrepancy. And accessing that information at any point in the future is just a few clicks away.
---
Getting Started and Frequently Asked Questions
You know ConstructionOnline lets you share project files between your entire team. But, How does ConstructionOnline work? Does it require any special software? Can I limit access to certain types of information, files, or projects? Can multiple team members login to a project at one time? Learn More