There when you need it - and when you don't.
Without a proper log history, all it takes is one unsubstantiated claim to negate your hard-earned profits. Accurate and detailed project logging is the best defense when push comes to shove, and by automating and streamlining your daily entries, ConstructionOnline Project Logging can get you out of the courtroom and back on the jobsite.
Free 10-Day-Trial
See Pricing
Capture and record real-time weather data with

Automated Weather Tracking.

Create log entries for

Work, Equipment, Materials, Visitors, Deliveries,

, and more.
Generate

Log Reports

to print or email.
See an overview or narrow your focus with

Month &amp Day Views.

Automated Weather Tracking
Track how adverse weather conditions have affected your jobs by automatically logging the local weather at your jobs. You can also manually enter observed weather and note any delays as a result.

Log Any Activity
Create any kind of log entry you need, including work, equipment, materials, visitors, deliveries, and more. You can also create custom log entries to suit your preferred logging methods.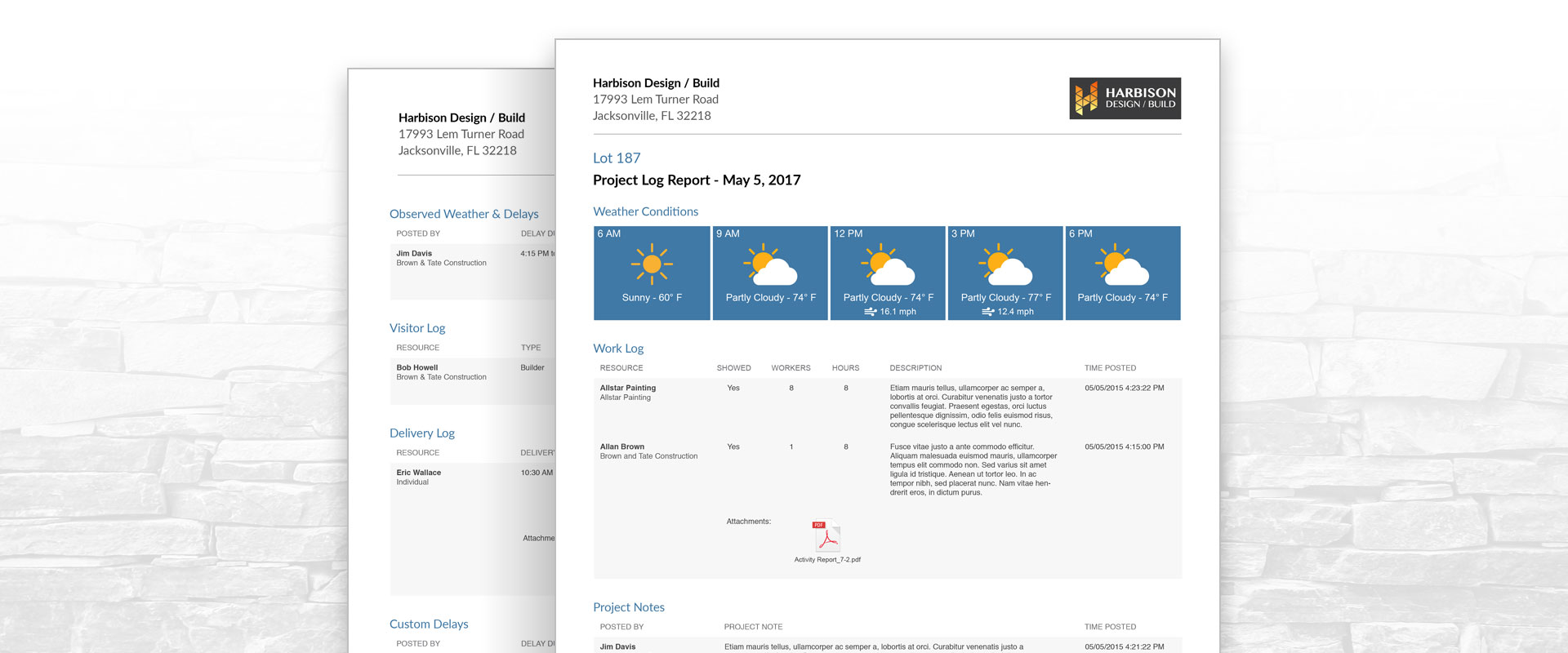 Easy Reporting for Print or Email
Need a hard copy? Create a full-featured, professional log report suitable for printing or email, all with a few mouse clicks. Choose the date range for the report and what types of log entries you'd like to include. You can also customize your report with your company logo.

Month and Day Views
Get an overall view of your log activity with the Month view, where you can quickly see on what days entries have been created. Drill into the Day view to get more details on what project activity has been logged on that date.