Recent Projects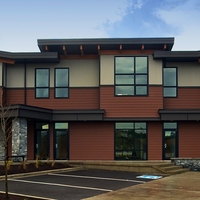 New Construction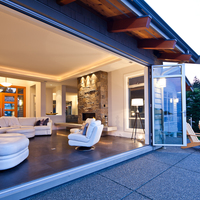 Custom Homes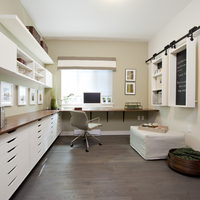 The Ridge at Glen Oaks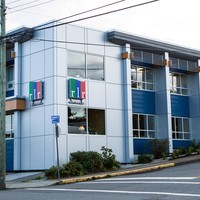 Commercial Renovation
What Clients Are Saying About Westmark Construction Ltd.
We confidently recommend Westmark Construction following their complete renovation of our pub and liquor store building.
A complicated and challenging project, Westmark was contracted to rebuild a commercial building constructed on a 6,000 square foot pier trestle platform at our marina in Newcastle Channel. As our construction manager, Westmark coordinated our "base building" re-framing with our new tenant's interior construction team. The complicated renovation of the tired post and beam structure included extensive seismic upgrades and the addition of a structurally engineered mezzanine floor.
Challenges faced by Westmark included the handling and coordination of various regulatory agencies, the extensive workplace safety considerations related to working out over the water, the intensity of code upgrade requirements and related close interaction with engineers and our coordinating professionals. In all respects, Westmark met the challenges professionally and moved the project to successful conclusion.
We chose Westmark for our project because their reputation as a quality builder precedes them. You have our recommendation by way of this testimonial Marc Stones. Stones Marina Centre Inc.
In the spring of 2013 Westmark completed a significant commercial renovation for us – transforming our space into a beautiful, professional and upscale salon and wellness centre where our clients come to enjoy aesthetic services, massage therapy, acupuncture and other forms of holistic health and beauty services.

We are extremely proud of our space, and the feedback from clients, employees and practitioners has been overwhelmingly positive.

Working with Westmark was a great experience – we were novices in the construction game and Chris, Eldon, Duncan and the rest of the team were very knowledgeable, solution-oriented, and ensured every detail was right, on time and on budget. The quality of the finished product is reflective of the professionalism of the contractor – and we wouldn't hesitate to recommend Westmark to anyone looking for commercial or residential construction services
Roberta & Owen Carr, Nanaimo Elements Holistic Centre
I have no hesitation in recommending your firm and thank you for your professional approach and co-operative attitude. The quality and workmanship is exemplary. Peter J Dandyk Architect
We purchased a commercial suite at Pacific Station in May 2013 from Westmark Construction.

Thank you for building Pacific Station as we are so happy to be part of this new business community here in Nanaimo. We were impressed with the job finishing on time, the quality of work and the workmanship as the fine details were all taken care of professionally.

We would highly recommend Westmark Construction to anyone needing to have commercial construction or renovations done.
Greg & Cindy Nowik. Universal Mortgage
Aside from quality and timeliness, perhaps one of the most impressive aspects about the Westmark experience is their valued response to various requests throughout the process. In addition to providing us with great advise and insight, they were responsive to various inquiries from others including for example, designers, engineers and city planners. It was clear in these meetings the Westmark is highly regarded by such other professionals in the community, and is well known for their expertise in development, and in providing quality construction. This level of professionalism, in maintaining a high level of service and responsivity throughout the whole process, and in providing quality workmanship, further secured our confidence in Westmark's team, and trust their commitment to quality and excellence. Dr. Leanne Campbell & Dr. David Fairweather, Portsmouth Professional Centre