About
S O D Builders Inc. is a full service construction company which provides a wide range of construction and remodeling solutions for residential, commercial and industrial projects. We provide the critical service of helping homeowners and business owners with the expertise needed to build, add to, and maintain their homes and business facilities.

Estimates are free of charge. On each project we visit the site to learn your specific needs and review the existing conditions. We then produce basic drawings as required for our use in preparing a bid. Our computerized estimates sheets are then completed based on the scope of the project and a written proposal is presented to the client.

The duration of a project depends on the scope of work and the lead times for various project materials to arrive. Often we schedule the start of project based on the arrival of major long lead time items. Our Clients are given detailed schedules on all major projects, and are constantly updated during the project.

We take pride in the quality of our work, and the willingness to perform even the most menial tasks to remove project obstacles and get the job done. If you agree that well-managed projects should exceed customers' expectations in terms of quality and service, we should talk.
Recent Projects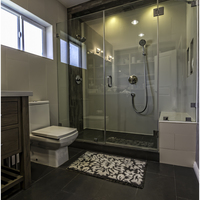 Atherton, Ca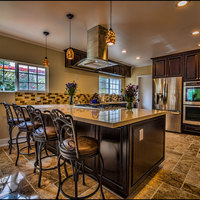 Menlo Park, CA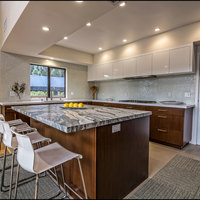 Los Altos, CA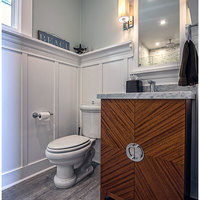 Palo Alto, CA
Burbank, CA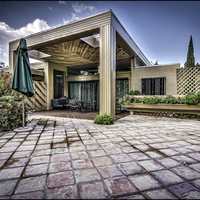 Beverly Hills, CA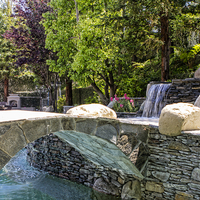 Calabasas, CA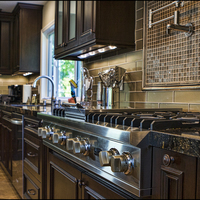 Santa Clarita, CA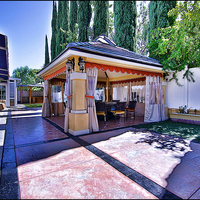 Woodland Hills, CA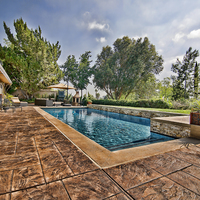 West Hills, CA
San Diego, CA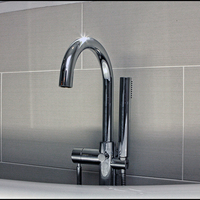 Brentwood, CA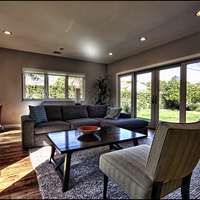 Los Altos, CA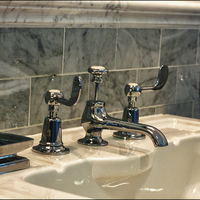 San Jose, CA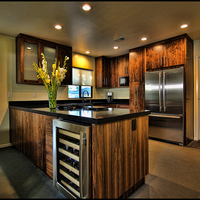 Altadena, CA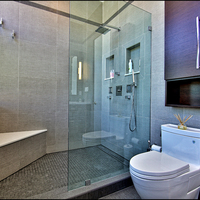 Santa Monica, CA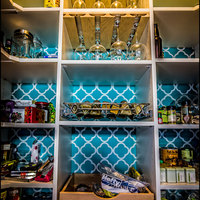 Los Angeles, CA
What Clients Are Saying About SOD Builders, Inc
It was a pleasure working with SOD Builders from start to finish! Oren and Michelle came to our house and the end result is way beyond our expectations, WE LOVE OUR NEW HOME!
Oren & Michelle, were the third estimate that we received, they were not the lowest bid but they were very competitive they offered a new design and layout that no other company had thought of, I guess that's a big difference when you have an in house designer (and no it does not effect on pricing, we had other companies that came and gave higher bid with no designer included). The new layout is great they were able to open up the space in our living room to the kitchen, my house looks like a picture in a fancy magazine, and it is very efficient when it comes to the use of the space.
The kitchen is just stunning and I'm so happy I can show off when I have friends over. When we bought the house the space was divided and it had a feeling of old and small and not so friendly.
The working process was very easy, I was always informed; the crew was always friendly and professional. When question and issues arise Oren and Michelle were available through there system very promptly, and I always had the feeling that there will be no compromising on the quality of work nor my satisfaction.
At the end, we are very happy with SOD builders, now I'm trying to convince my wife on remodeling our master bathroom; it has to match my new modern living space will keep you posted.
SOD Builders it was great, thank you! C.N
SOD Builders is a one-stop shop to my dream house. With a complete team of project manager, designer, architect, licensed plumber/electrician, tile/floor specialists, painters, carpenters… they can put together pretty much any requests that you may dream up for your projects. They did a gut renovation for me on an entire floor including demolishing and rebuilding a kitchen and 2 bathrooms, removing popcorn ceiling and smoothing out textured walls, updating all plumbing and electrical and putting in new hardwood floor. SOD Builders provided high-quality work, expert advice and top-notch customer services. The one thing the owner, Oren, said to me most often during the project was "whatever makes you happy, we'll do it!" and they do! They are very flexible to unexpected changes and always accommodating to the needs of the customers. I picked out all the floors and tiles I wanted, and the project manager, Adi, helped me looked all over California to find the best prices for the materials. When a part of the fireplace didn't turn out looking like the design I had in mind, they immediately sent a team to rebuild the area to change it to look exactly like what I wanted. For the bathrooms, we decided to put up tiles on all walls, we originally thought since all the walls were also newly built, installing the cement boards under the tiles would be sufficient enough, but Oren insisted on using the floating cement because he believes the method makes the bathrooms much more durable and provides better quality even though it was more costly to him and took longer to build. There were many examples like these throughout the project. I would highly recommend SOD Builders to anyone. S.H
We first heard of SOD through another review company. They had the highest review rate and highest score. So, we gave them a call.

My wife and I had a very good idea of what we wanted and how much we were willing to spend. I had originally built this bathroom (and addition) so I had a base knowledge in construction. When SOD arrived they were very professional and respectful and came with a slew of referrals.. They listened to our ideas and then offered modifications to enhance our vision. We were very happy with all their changes to our initial design and even more delighted in that most of these opinions actually lowered our costs. Their offer was many thousands below the nearest competitor and their ideas were superior to any views we had previously heard. Their time frame was 3 weeks from start of demo to final inspection.

It was several weeks before they began but once they started, they moved quickly and efficiently. They took great care to cover and isolate the house from their work area. Demo occurred with the workers transiting the house in a plastic "tunnel" so as not to scatter dust and debris. All materials were quickly hauled off site. Each phase progressed similarly with the workers taking great care of the non-involved portion of the house before they began work on the bathroom. I must give credit to Hector (the foreman) for providing a seamless transition from one phase to the next and being on site to take care of each question or request we had. He was very quick to rectify or resolve any "problem" we had. Another lido needs to go to SOD's tile man. His work is superb. When my wife was unable to visualize the new ceramic floor, he painstakingly arranged the floor in each of 3 patterns so she could choose which one best fit her initial vision. Once decided, he applied the tiles (floor, shower walls and shower floors) to perfection. The SOD plumber did a very good job of removing an existing water heater (left in place during the demo) and installing the new tankless one without leaving us hot waterless for more than an hour. A very good feat! SOD would have finished under 3 weeks but we opted to use a granite provider from whom we were able to procure a pice of fusion granite. That change forced SOD to hold off on 4 days of work but they neither complained or asked for a change order.

I am able to give SOD Builders the highest rating due to their work ethics, abilities and final product. I have already referred them to 2 of my friends who are having work done to their homes. You won't go wrong using this company. A.E
I can't say enough nice things about SOD. From the estimate, to helping me select materials and fixtures, to the professionalism of every person that came to the house — every aspect was the best you could hope for in a remodeling project. Certainly bumps occur, as with any project, but I felt that they handled everything well and to my satisfaction. The quality of the work is impeccable and even an outside vendor that came to measure for the shower door glass commented on the quality of the work. I highly recommend SOD and will definitely call them when I'm ready to renovate my kitchen! W.S