Login to the Company Portal
Enter your email and password below to login and view any project shared with you
Close
Invalid email or password
Login
Forgot Your Password?
Full Service Design Build, Remodeling and Service Contractor
At Ogle CMS we have identified 2 main categories that our clients typically "fit" into. These categories are represented by our name CMS -
Construction & Maintenance-Services. We know that every client has unique needs therefore we offer a variety of unique service options.

CONSTRUCTION-We are a full Service Design Build Contractor.

MAINTENANCE-Properties need all types of maintenance we offer a whole building maintenance schedule and a one time maintenance service as needed.

Design + Planning ensures success to your project!
Recent Projects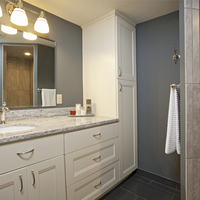 Bathroom
Ogle Construction & Maintenance Services, Inc. (CMS) Professional Organizations



Get in Touch with Us
Please fill out the forms below to submit your questions and comments.

Your information has been submitted!
* Required field
Please use a valid email.