About us
We are a Vermont based Real Estate Investment, Management, and Development firm, with an investment portfolio exceeding 800,000sqft.

That specializes in:

-Acquiring under-utilized Commercial properties and revitalizing them.
-Corporate build to suit Development
-Facility Management / Construction Management
-Project Financing / Marketing and Leasing

Malone Properties lives and breathes commitment. We are focused on being the most responsive real estate investment and development firm while delivering the highest level of quality service to our clients. Malone Properties strives to be the most respected real estate organization in the North East.
Recent Projects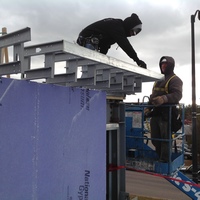 Our Work
What Clients Are Saying About Malone Properties
They were extremely accommodating when it came to scheduling and making sure there was limited impact to our business during the entire process. The site was always neat and organized and the entire crew workers were extremely professional. Mark McMahon of Enterprise Holdings
As the work progressed, Malone Properties became an active and reliable partner in the creation of what the Seven Days has termed ''An Elegant Renovation''. When I arrived on site at 7:30 AM , I was surprised to see the crew hard at work, in a driving snow storm, getting the job done. Will Pattern, President of Back To Basics Vermont, Inc
Over a six month period, Malone Properties transformed the open factory space into a state-of-the-art factory and office, on time and on budget. John Wall, CEO, WALLGOLDFINGER