About Mack and Sons Service Inc
Since the early 1980's, Mack and his sons have been working on homes and businesses in the Lorain County area. We have acquired skills, tools, and technicians to tackle most any job imaginable.

For over three decades, we have thrived on word-of-mouth referrals. We strive every day to make sure we know our customers' wishes, do what is expected, finish the job promptly, and clean the work area thoroughly. The highest compliments we receive are referrals from satisfied clients.

Our business motto is: "A Reputation Built on Quality and Reliability." We have earned the reputation and intend to maintain it! We like being the oldest and most trusted handyman service in the area.

Our customers know they can call us for any size job — a broken door handle, a leaky toilet, a storm-damaged roof, a room renovation, an entire remodel, an addition — up to a whole new construction!

Please browse our website. If you see what you are looking for… contact us. If you don't see what you are looking for… contact us. Not every skill we offer can be listed. And, we continuously add products and services. Challenge us with your dream project!
Recent Projects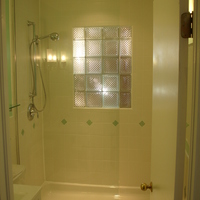 Bathrooms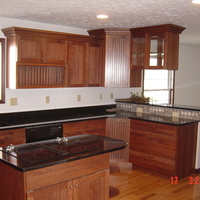 Kitchens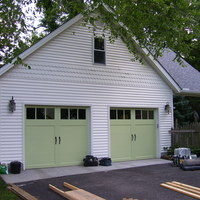 New Construction
What Clients Are Saying About Mack and Sons Service Inc.
My bathroom remodel turned out better than I could have imagined, every person who worked in my home was knowledgable, professional, respectful and kind beyond words. The custom vanity is so fuctional and beautiful, the glass shower enclosure superb, the new closet doors with mirrored inserts awesome. I highly recommend Mack & Sons for your remodeling dreams! Jan
I cannot say enough good things about Josh Mack and his excellent crew. Mack and Sons covers the ongoing repairs on our ninety year old house. They have also successfully completed our big projects. Most recently rewiring our house; providing central air-conditioning in our second and third floors; and remodeling our kitchen which is a dream to us.

You can count on Mack and Sons to solve your minor problems and maintenance issues; to give advice; and to help plan major remodeling. Josh's estimates are on target and have never gone over. His crew are made up of skilled and excellent craftsmen. We think that Josh has the best tile man and cabinet maker in the business and his electrical and plumbing repair people have been topnotch.

Since most major projects take time, it helps that his men are courteous, dependable, friendly, and clean up each day. Linda L
Over the last 10 plus years we have used Mack and Sons for many projects, from simple repair to major remodels. We have always been nothing but pleased and satisfied with the work. The latest was just this past month and was a basement bathroom remodel. As they have always done, they called ahead to let us know when they were going to be there, they showed up on time, went right to work, were respectful not only to us but to our property, and cleaned up at the end of the day. I might also add they did an excellent job in the remodel. Don K
Mack and Sons Take on a Major Home Renovation When my husband and I retired we debated as to whether to sell, buy a one-story ranch, or stay in the home we built in 1986. We mulled over numerous options with several contractors, before deciding to stay in our home. Upon making this choice I called a local contractor Mack and Sons, because we had seen their trucks in the neighborhood working on other neighbors' houses. Later we realized this truly was one of the wisest decisions we ever made. The goal we set was to renovate a 26 year old kitchen, install an elevator, as well as make some cosmetic changes to the first floor. By the time the project was completed we enlarged and installed new windows, cabinets, and appliances in the kitchen, renovated the first floor bathroom, laid new floating hardwood floors from the dining room to the kitchen, opened up the kitchen to family room entrance, laid new tile in the foyer, and put in an elevator. This was a major project endeavor! Josh and the team are each specialized in different areas of expertise which ensures the project can achieve phenomenal results. When working alone and/or together they were always focused, had a "bit" of fun, courteous, extremely flexible, and very respectful. Also, the quality of their products used speaks for them as a first-rate company. We were very pleased with Mack and Sons and plan to call them again for any and all future projects. Please consider this contractor before you make any final decisions to renovate. Glenn & Sandra Hodge
Mack and Sons Service Inc. Professional Organizations

Get in Touch with Us
Please fill out the forms below to submit your questions and comments.

Your information has been submitted!
Please fill out the required information.
Please use a valid email.