Login to the Company Portal
Enter your email and password below to login and view any project shared with you
Close
Invalid email or password
Login
Forgot Your Password?
Kansas City Area - Class A - General Contractor
As an Award Winning Kansas City General Contractor we focus on DELIVERY. While many contractors focus on materials and processes, we take these and direct them into a system which DELIVERS to the client what they want in a construction experience. At the core of our principles is an understanding of communications. Clear communications provide the basis of a good relationship. Then we focus on providing the customer what they want. DELIVERING more than we promise provides our clients with an experience that exceeds their expectations.
Recent Projects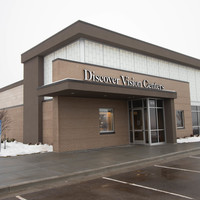 DVC Raymore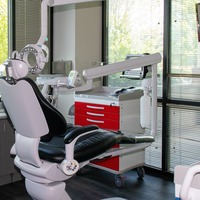 Renew Denture OPKS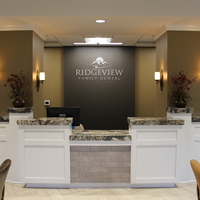 Ridgeview Family Dental
Dental Depot Blue Springs
What Clients Are Saying About KC CONSTRUCTORS, INC
''... I just wanted to let you and the rest of the team know that we absolutely LOVE our new office. I cannot tell you how many compliments we have received from everyone. I was actually just interrupted typing this e-mail as a client was being shown around. People go nuts over the space. Thank you guys again for all of your hard work! Ben H. CPA
Thank you to Tom & David. We are proud of our office makeover. Thank you for your expert attention. You exceeded my expectations. Our patients love their new surroundings as much as we do. Michael K. Orthodontist
Tom is a great person to manage your project. He is detail oriented, always on time, works well with others, and has integrity second to none. John F. Dentist
We used KC Constructors for the remodel of our new building, and we were very impressed! They stand by their work, and do a fantastic job. They're reliable, hard working, and they have outstanding customer service. We will continue using KC Constructors in the future. These folks come highly recommended. For your next project, give them a call. You won't be disappointed! John R. Veterinarian
We were extremely impressed with KC Constructors! They did a building renovation for Cornerstone Dermatology & Surgery Group and we receive comments daily about how beautiful our facility is. Their work went above and beyond just meeting health care standards, but they helped to create an environment where we are proud to work and where patients are comfortable. Communication was easy and professional, and they met all established deadlines. Thanks KC Constructors for an amazing job! David F. Dermatologist
We have used this company for several years. They do a wonderful job. They are all very nice. They come when they say they will. They keep you updated throughout. Their workmanship is wonderful. We have used them for many of years from small projects to large ones. Each time they have delivered exceptional work. They are knowledgeable on healthcare standards which really has been helpful to our company. Crystal S. Practice Manager
Get in Touch with Us
Please fill out the forms below to submit your questions and comments.

Your information has been submitted!
* Required field
Please use a valid email.