About Cabingas Construction LLC
With over 32 years of construction experience my passion is to share my values and integrity that I learned through out my early years in the plantation era and to provide my clients with the quality, professionalism and trustworthy services they pay for.

When Michael started his construction career in 1980 he started as a laborer and by 1981 became an apprentice. As he was eager to learn more he quickly advanced himself and earned the title of Journeyman/Carpenter in 1982. By 1983 he advanced himself again to Foreman/Supervisor then on to Project manager by 1985. In 1991 he completed the State of Hawaii Contractor's License Board Exam to become a General Contractor where he holds to classifications, "B" General Building and "C" specialties in conjunction with "B" license (C-5, 6, 12, 24, 25, 42A, 42B).
Recent Projects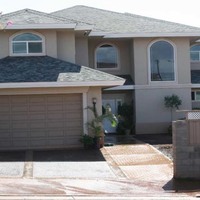 Custom West Maui Home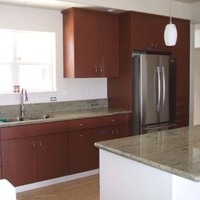 Custom East Maui Home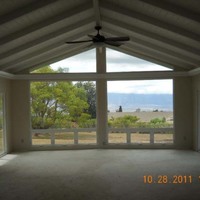 East Maui Home Renovations and Additions
What Clients Are Saying About Cabingas Construction
Thanks so much for our beautiful home. The quality of you work is outstanding. With so much attention to detail, we will be so proud to show our house off to family & friends. I'll be more than happy to recommend you to anyone looking for a contractor. Alan, Ruth & Reece
My parents were looking to remodel their bathroom to make it safer and handicap accessible for my father who is in a wheel chair. We had no idea where to start and asked people we knew who they would recommend. Mikes name was mentioned many times, therefore I decided to give him a call and check his website I also did some research and noticed that Cabingas Construction had an "A" rating from the Better Business Bureau. From the first meeting I was so impressed by Mikes promptness, professionalism and knowledge, he was so easy to talk to and by the end of the meeting I felt we had been friends for many years. He was totally understanding of our situation and offered advice that would fit into our budget. He started immediately and everything was done on such a timely manner and the quality of work that he, his workers and Sub Contractors was superb! My Mom and I looked forward to seeing them daily as they updated us on their progress. Mike and his workers were very conscientious about keeping the work area clean and cleaned up daily before leaving. Mom was very happy with this because she was still living there as the renovation was going on. What touched me tremendously about Mike was his compassion and respect for the elderly. He was always accessible to them if they had questions and took as long as they needed to make sure my parents concerns were addressed and answered.

They are so happy with their renovated bathroom and we all have the peace of mind too that it is safer for them. We would definitely recommend Mike Cabingas of Cabingas construction for any construction or remodeling work, they are just the best! Cindy Matsunaga & Mari Taketa
My husband and I hired Michael Cabingas Construction, LLC to build our house in Waiolani. To say that Mike did a good job is an understatement. Our beautiful house is a testament to the kind of quality and workmanship that Mike is capable of. I cannot say enough about the detailed work and perfection that he deemed not only of himself but of his employees. On our visits to the construction site, we were greeted with respect from everyone and all of our questions were answered. Mike kept the site clean and was always mindful of our neighbors and made sure that they were not inconvenienced. Throughout the whole process, we were kept informed of the progress and Mike also kept everything on schedule. From the proposal he prepared for us to the turning over the house keys, everything went smoothly and there were no surprises. He even made suggestions keeping in mind our lifestyle and taste. And the end result is a home that is warm, welcoming and extremely well built. We are very proud to show our home to family and friends and will always recommend Mike Cabingas to anyone who is looking to build. He is honest, hardworking and has a big heart. Alan & Ruth Murata
I have worked with Cabingas Construction on several projects over the past few years and have been impressed with Mike Cabingas's professional approach to construction. As an architect, I feel a big part of the success of any construction project is a good working relationship between the owner, contractor, and architect or consultant. Mike has shown honesty, good work ethic, creativity, and a willingness to work with the owner and designer for the good of the project. He is always positive and will assist in any way that he can. On some of the projects, the owner opted to use other subcontractors for specialty work and Mike worked well with the entire team. When the owner needed suggestions on subcontractors, Mike readily provided good options for the owner. Mike's experience working in various types of construction from high-end homes, to home repairs and renovations, to institutional and government work, and to commercial work has provided him with a good background in providing for good construction practices and good solid projects. Calvin S. Higuchi, AIA, Architect
Michael Cabingas of Cabingas Construction, LLC performed a recent home improvement project for us. We have a 2000 square foot wrap-around deck that needed major repairs done to it. The landing had to be totally rebuilt, railings put in and the entire deck needed to be repainted. Safety was a big issue.

Michael did a very professional job. He and his worker are conscientious and meticulous in ensuring not only that they do a great job completing their tasks but also in the clean-up afterwards. He is man of integrity ensuring all is up to code. We would not hesitate to use him again in the future. In fact, we had him return to do other improvements for us and would highly recommend him to anyone. Scott Hoskinson, MD
We are writing this letter of recommendation on behalf of Michael Cabingas of Cabingas Construction, LLC. In 2008, we did a major renovation to our home and hired Cabingas Construction to do the job. We have never regretted this decision. Throughout the one year of construction, Mike was extremely professional, honest and responsible and respectful. For most of the renovation, we live in our home so Mike and his workers had to work around us, which made their work more difficult. However; during this time, he was always respectful of our space. Every morning he would greet us with a big smile and update us on the progress of the job. Every afternoon, he made sure everything was put away and cleaned up. We actually looked forward to seeing them each morning. We now realize that doing a renovation to an older home is quite difficult as unexpected and unforeseen situations arise and the plans have to be altered. One of Mike greatest assets to us, was his ability to problem solve and offer us alternatives, many times making it more cost effective for us. Cabingas Construction is a small company so Mike was always on the job and actually doing the work with a few support people as needed. He made sure that his support people were respectful of us and our needs. Mike created a very positive working environment. Today, we are enjoying our newly renovated home and continue to have a very cordial relationship with Mike. If we need anything done, we feel very comfortable calling him and we know he will be available to help us out. We strongly recommend Mike Cabingas for your construction needs. B. Martin & Kay Luna
Thanks so much for our beautiful home. The quality of you work is outstanding. With so much attention to detail, we will be so proud to show our house off to family & friends. I'll be more than happy to recommend you to anyone looking for a contractor. Please drop by anytime. You and your family are welcome anytime. God Bless
J. Harris, Pukalani
Just a note to tell you how please I am with the work you did for me. It was done in a very timely manner and was beautiful work. You, Joe and Jeff were all exceptionally pleasant and professional. Thank you all. D. Nakamura, Napili
Mike Cabingas does excellent work. He is prompt and gets the job done. I have used him extensively for repair work and remodeling. His work is high quality and looks great. His prices are reasonable and fair. I highly recommend his services. D & M. Pico, Wailuku
Thank you for taking the time to come to Piholo to look at our property. We really appreciate you looking over our plans and giving us your advice. We know you have been in the business a long time and we respect and truly appreciate your advise and help. Thank you again Dain & Becca, Piholo
Thought I would write about Mike Cabingas a bit. If you are planning on using him for renovations or remodeling I wholeheartedly rand unconditionally recommend Mike. He is currently working on total renovations to an old house I just bought. He is such a meticulous person who simply does great, great work. I particularly appreciate his knowledge and expertise and more importantly his suggestions for more efficient or structurally sound methods. Above all, he is extremely hard worker and quite humble. I enjoy him as a Contractor and now a friend. If he does work for you I'm sure you won't regret it. T. Yamamura, Wailuku
Dear Mike,

Thank you so much for the efficient, quality work you did on our house support and repair. We feel so much more confident that our house is now on very strong foundations and will not continue to shift and sag. We will now be able to plan repairing our flooring in the future.

We appreciate your very courteous, efficient and professional work ethic and your able helper, Joe too. We wish you continued success in your business as you help home-owners with their new and older homes.

Much Mahalo, Betty & Lawrence Ing