About
For your construction project, you'll need an experienced electrician who can handle your electrical installation safely and reliably. It's crucial that new wiring and electrical equipment is installed properly the first time, so problems don't develop along the road – such as the risk of malfunctions, fires, and injuries or even death from electric shock. Every region has strict building codes to adhere to regarding electrical work. Buildings that are not up to code may not be covered by insurance in the event of property damage related to electrical problems. For this reason and many more, it's important to only hire a fully licensed, insured electrical contractor with experience in all phases of construction.

Buxton Electric LLC is known for some of the best electrical work in the area, with a reputation for impeccable new wiring and equipment installation, as well as maintenance and repairs. We have a full understanding of code regulations to protect your investment now and in the future. Our technicians are thoroughly trained in all areas of electrical construction, and they make safety and integrity their first priority with every job. We're licensed and insured, and guarantee our work.
Recent Projects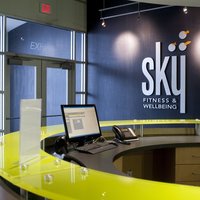 All
Buxton Electric, LLC Professional Organizations


Get in Touch with Us
Please fill out the forms below to submit your questions and comments.

Your information has been submitted!
* Required field
Please use a valid email.