At Rigsby Group we're changing the relationship between home owner and builder!
We specialize in Custom Residential - New Home Construction, Renovations, Remodeling and Green Home Building.

At Rigsby Group, we focus on quality, craftsmanship, exemplary personal service, the finest attention to detail and the best trade partners. Our goal is to create the best home building experience, from start to finish, and deliver the WOW Factor for your project.
Recent Projects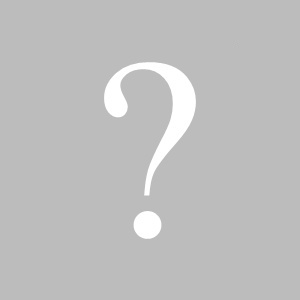 Project Renderings
What Clients Are Saying About Rigsby Group, Inc.
The Rigsby Group went above and beyond our expectations throughout our entire building experience! They were prompt, professional and excellent listeners who guided us from construction design/planning phase to move-in!
We highly recommend building with the Rigsby Group and are looking forward to years of enjoyment in our new residence! Jeff & Mindy Ellis
Tim and Nancy are a highly professional, competent team. Planning of the project was detailed and respectful of our spoken and not-so-spoken wants, which they helped us articulate by showing us the impact of choices before we began. Pricing was transparent and detailed with frequent updates. The only changes were minor adds in scope on our part. This was a major project on a 100+ year old house and there were many surprises. Pricing was adhered to despite many small unknowns that popped up. Tim was on site every day and had good command of all the contractors. He refused to close out the project until I was happy with every detail. He was more picky with quality than me...and I'm an engineer.

We've done several large projects over the years, Tim and Nancy were by far, the best experience we've had. Don & Erica Kieffer
We have used the Rigsby Group for several projects in our home. They remodeled a laundry room, remodeled our basement and built a wine cellar, installed wood floors and built a shed. I cannot say enough about what a pleasure it is to work with them. They are very professional, kind and efficient. The work they did was stellar - which is why we keep having them do more for us. We have recommended The Rigsby Group to many people in our area who all feel the same. Gary & Gail Reynolds
We hired the Rigsby group to remodel our lake home, orginally built in 1969 and remodeled 3 times already! We worked with them to transform the seperate kitchen, dining room and great room into a open concept entertainment room. Tim and Nancy were nothing less than outstanding through the visioning, planning, construction and completion work! Together we had to navigate 3 unanticipated structural hurdles and Tim assured we never lost the ability to achieve out vision!
We highly recommend them!! Jeff & Lisa Jentsch
The Rigsby Group completed a remodel of our Master Bedroom and Bath. Their creative ideas and attention to detail were above and beyond what we could have imagined. They hired courteous and skilled professionals that completed their work in a timely manner. The project stayed within our original budget and there were no additional/hidden expenses. We would not hesitate to hire them for future projects in our home. Brad & Jill Kudick
We hired the Rigsby Group on two separate occasions. We could not be more pleased with the interaction with Tim and Nancy on these projects. They were the ultimate professionals and responsive to our needs and wishes. They were extremely good listeners and were able to incorporate all of our design ideas into the projects. Tim was very reliable and straightforward when it came to providing the detailed statements of work completed and related costs. We have dealt with various contractors over the years and have never had a better experience. We recommend the Rigsby Group to all of our friends. Tim & Mary-Lynne Lukenda
Our experience with the Rigsby Group was excellent. The work included a kitchen and master bathroom update. Each phase of the project went without a hitch. From the design stage through to completion the Rigsby Group delivered personalized service with great attention to detail. Quality of work is fantastic. Once we signed off on the design the project timeline was put together for us and every completion date was met. Love our updated master bath and kitchen! Dan & Karen McCormack
I would highly recommend Rigsby Group, Inc. They remodeled our kitchen dinette area and did an excellent job. At the start of our project, owner, Tim Rigsby gave us a very detailed outline of projected costs and deadlines. While the project was in progress, we received weekly emails updating us on the work that would be completed along with the specific days and times workers would be at our home. Tim made regular visits to the job site to make sure the work was being completed accurately and on time. Everyone was professional and courteous.

Our experience was very positive. The job was completed on schedule and there were no hidden costs or surprises. We love our new kitchen! Joe & Carrie Herzog
Rigsby Group, Inc. Professional Organizations