About
A recognized powerhouse in hydrogen and fuel cell power systems, Plug Power is revolutionizing the world with cost-effective energy solutions that increase productivity, lower operating costs and reduce carbon footprints for customers. Architects of modern hydrogen and fuel cell technology, Plug Power continues to lead commercialization by identifying real markets, fostering key partnerships and manufacturing products that bring value to customers.
Recent Projects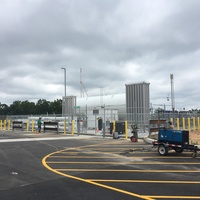 Recent Projects - LH2 US
Plug Power, Inc. Professional Organizations
Get in Touch with Us
Please fill out the forms below to submit your questions and comments.

Your information has been submitted!
Please fill out the required information.
Please use a valid email.