Don't be afraid to ask for more.
No project is perfect. No matter how much planning or experience goes into it, there will always be questions that go unanswered. With ConstructionOnline RFIs, you can have the answers and take the job in stride without reducing your productivity or profitability.
Free 10-Day-Trial
See Pricing

Organize RFIs by Status
Stay on top of your RFI workflow with the RFI Status Dashboard. Easily see the breakdown of resolved and unresolved RFIs. You can also reference which RFIs are overdue, giving you a complete picture of your project communication.

Attach Files &amp Photos to RFIs
Communicate with clarity when you attach relevant files and photos to your RFIs. Your team members will have the documentation they need to get the job done right the first time, and keep your projects surging forward.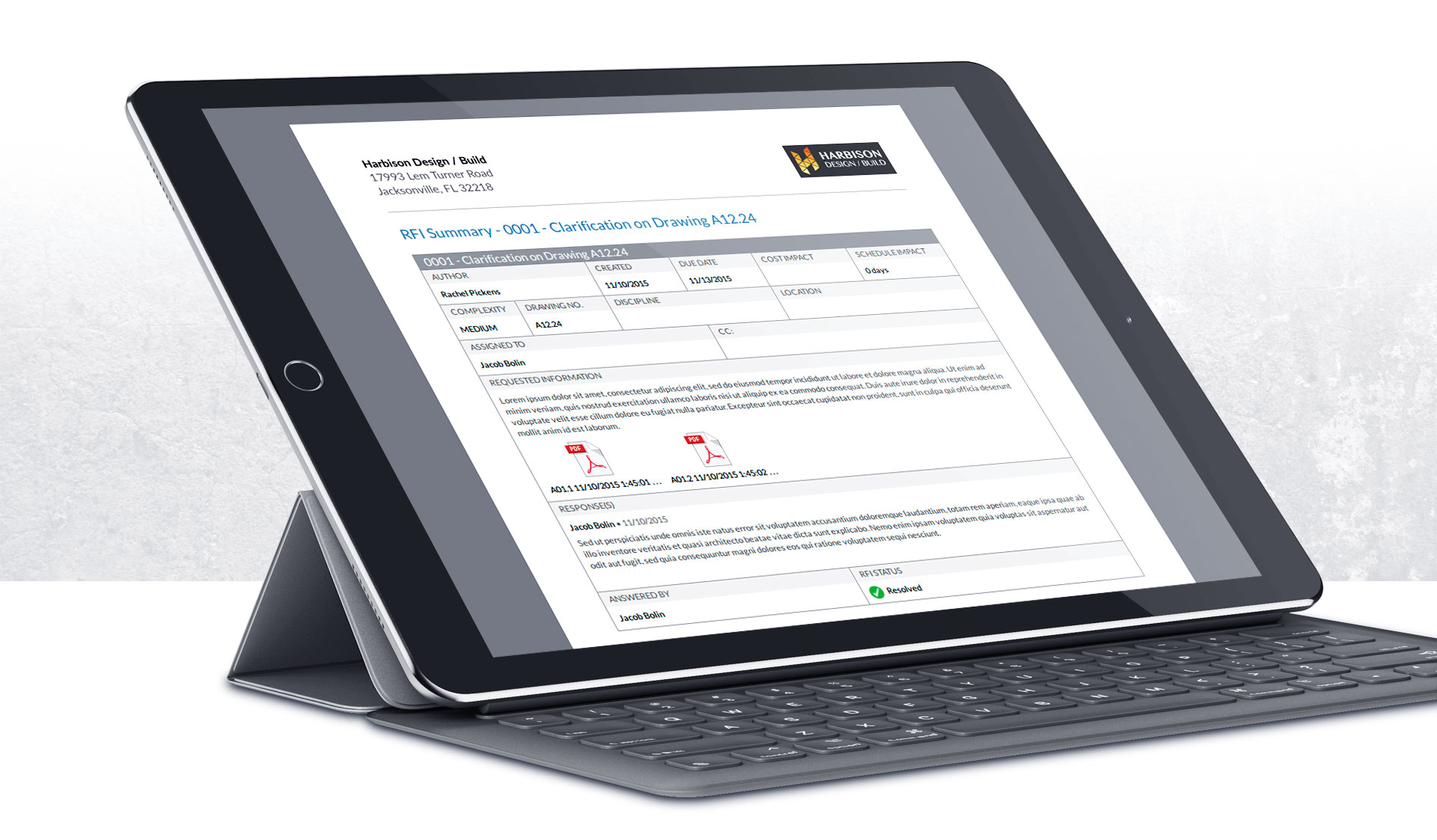 Reply Via Email
Keep everyone in the loop with easy RFI replies via email. Team members can view details and attachments in their email client and reply with the click of a button - no logins required.

RFI Reports
Create a complete summary of your RFI activity with professional documents for print or archiving. Easily reference the full scope of your project communication for any questions that may arise.