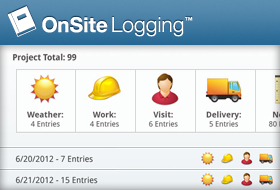 Discover a faster, easier way to keep track of daily activity at the jobsite. Enter notes, capture photos, or record video to create a more complete project log.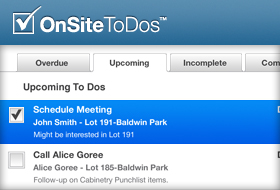 Supervise the progress of multiple projects, or focus on one in particular. OnSite ToDos easily handles all of your assigned tasks to keep your team organized and on track.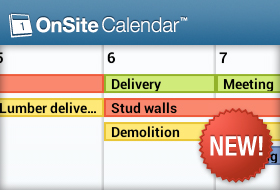 Manage and organize all of your daily project activities, appointments, and events into one centralized calendar - and take it anywhere your work takes you.