UDA Technologies is a leading provider of construction technologies, software, application development, and architectural services for construction professionals in the United States, Canada, and 75 countries worldwide.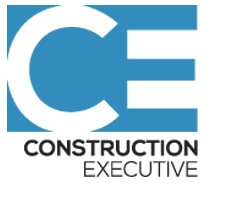 UDA Technologies Wins 2015 & 2016 Top Product Awards
UDA Technologies is proud to announce that Construction Executive Magazine has once again honored ConstructionOnline™ and ConstructionSuite™ with the prestigious Top Products Awards of 2016.

Published by the Associated Builder and Contractors trade organization, Construction Executive Magazine reaches more than 50,000 leading contractors and construction-related business owners worldwide. The publication serves as the leading source for news, market development, and business issues impacting the construction industry.
The Power of Innovation
Innovation powers our global reach with award-winning software: ConstructionOnline™ - the fastest growing online construction software, OnSite™ Mobile Apps - the world's largest family of mobile apps for construction, and ConstructionSuite™ - the industry's leading desktop software. UDA Technologies is uniquely positioned to provide comprehensive and integrated solutions for hundreds of thousands of users every day across the United States, Canada, Mexico, the United Kingdom, South Africa, Australia and everywhere in between, proving that here at UDA Technologies, we can hold our own in any arena of construction.
Quick Facts about UDA Technologies
Expanding Client Base of over 350,000 Users Worldwide
Double-Digit, Industry-Leading Growth Rates
2015 & 2016 Top Product Awards for ConstructionOnline™ and ConstructionSuite™
19 Product Awards Over the Last 8 Years
Profitable Every Year Since Inception
Products Distributed across the United States, Canada, and 75 Countries Worldwide
Every Day, UDA Software Manages Over 50 Billion Dollars of Construction
UDA Websites Receive over 4.2 Million Hits Per Month
Our Goal is Your Success
Over the past decade, whether we were breaking new ground or covering ground faster, one of our goals has remained unchanged: the success of our clients. Our highly rated products and services speak for themselves, with capabilities that showcase our confidence and the enduring success our clients achieve when they partner with us. Distinct but complimentary disciplines ensure as we focus on the newest generation of technology we aren't just staying ahead of all the curves - we are repeatedly making the breakthroughs that set the standards for the industry.
Building the Best
Located about an hour from Atlanta, Georgia and headquarted in the thriving university town of Auburn, Alabama, we maintain a close relationship with Auburn University and direct access to the exemplary Engineering, Information Technologies and Architectural programs, all of which consistently rank within the Top 25. Constructing our diverse team begins here, with international partners, engineers, builders, designers, architects, accountants, licensed contractors, software developers, computer engineers and database administrators masterfully coordinating and collaborating to define the future of construction software every day. UDA Technologies is the power to build the best.
UDA Core Philosophy
One thing has always been more important than anything else at UDA Technologies: to lower the cost of construction for our clients. Asking "how can we" rather than "can we" propels us ahead of the competition and cements our place as a leading provider of the technologies, software, application development, and architectural services universally preferred by professionals in the construction, remodeling and renovating industries. Our decades of experience builds more perceptive products and empowers superior project managers that enable our clients to build better businesses, no matter where they are or what stage they are in.